Hire us for professional rubbish clearance help in Kensington!
If you feel as though you could benefit from the help of professional rubbish clearance services then you need to get in touch with Rubbish Clearance Kensington! We provide excellent junk removal services in Kensington that are ideal for your garden, your home and even for your office! Our friendly and experienced waste removal specialists will make quick work of your clearance needs, and with our help you can get a spacious and clutter-free home without having to deal with the hard work! Lots of people in the W8 area are already seeing the benefits of our professional services, and if you want a helping hand with your home clearance, we're the only company you need to call. Speak to one of our experts – call 020 3744 3392 today!
Experienced and reliable clearance specialists
When you hire our company you'll get the fantastically professional services that you need, thanks to our experienced and friendly teams of rubbish clearance specialists. We work to ensure that every person that we work with is fully trained, and that they have the skills necessary to provide the highest quality of service, no matter what you need clearing! We're one of the top providers of waste removal services in the W8 area, and with our company you can even get yourself a free consultation! Our teams are just waiting to help you to get a clearer living space, and with our fast and unobtrusive services, you're guaranteed to be more than impressed!
Cheap prices you won't find elsewhere!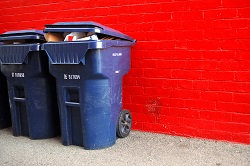 Hiring our company isn't just the best way for you to get the clearance services that you need, it's also one of the cheapest! We offer fantastic prices for our professional help, meaning that you won't need to compromise on quality just to get yourself a bargain. Our prices are perfect for every pocket, and with our help and assistance you'll never need to worry about your waste disposal needs again. We can even give you a free price quote with no obligation needed, and with no hidden fees or costs, we're confident that you won't find a better price for such a professional services, anywhere else in the area! Reserve your appointment now by contacting us today on 020 3744 3392!
Greener services for a happy home
Keeping the environment safe is one of the top priorities of our company, and we work to ensure that all of the services that we provide are as green as possible. We dispose of your waste and junk in the safest and most eco-friendly way by using techniques and equipment that won't be harmful to the environment. We recycle wherever possible, and if you hire us you can be safe in the knowledge that your rubbish removal service isn't having a negative impact on the world we live in. We offer some of the greenest and most environmentally friendly services in the whole of the SW7 postcode region, and if you want to keep your carbon footprint to a minimum, we're the company for you!
Hire us for your clearance needs today!
Rubbish Clearance Kensington has everything that you need for fast, reliable and secure rubbish collection services in Kensington. Not only will we be able to provide you with an amazing service, friendly and experienced team members and a range of services – we can do it all for an affordable price! Hiring our company is the best choice that you can make for your rubbish clearance needs. So, if you live in the SW7 area, call 020 3744 3392 now to talk to an expert and get a free quote!